Teen SRC – Register Now!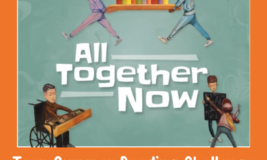 Teens share your love of reading and win awesome PRIZES!  (For those entering Grades 7 – 12 in September)
It's easy to join. Here are step-by-step instructions:
 Click here to register starting on June 1, 2023. Registration is ongoing, so no worries if you don't get a chance to register immediately. The program ends on August 21.
 Read any book you'd like – printed books, eBooks, and even audiobooks!
Log each book in Beanstack, and write a quick "30-Character or More Review" of what you've read.
For each book review, get an eTicket and enter a raffle for one of our fabulous gift baskets! Raffle tickets can be entered into the system for any of the prizes that you choose.
At the end of the Summer Reading Challenge (August 20, 2023) we will contact the raffle winners!
NOTE:  If you already have an Individual Account with Beanstack from last year (your own account, not your family's Kids Summer Reading account), all you need to do is log into your individual account and update your info to register!  If you were in the Kids Summer Reading Challenge last year, you must create a new, individual account (separate from your family's account) to participate in the Teen Summer Reading Challenge.
---
Register by June 30 and enter to win one of our special early registration raffles:
4 free tickets to the American Museum of Natural History
Gift certificate for a 2-hour rental of 2 kayaks through Paumanok Tours
4 free tickets to The Rinx ice skating rink (accepted at both the Port Jeff and Hauppauge locations)
And of course we have our regular raffle baskets! Click here for Frequently Asked Questions AND a listing of the raffle prizes!
---
How old do I have to be to join the Teen Summer Reading Challenge?
The Teen Summer Reading Challenge accepts participants based on their grade, not age.  The Challenge is for anyone entering grades 7-12; so long as you will be in Grade 7, 8, 9, 10, 11, or 12 in the fall of 2023, you are welcome to join the Challenge!  Teenagers who have graduated 12th grade cannot join the Teen Summer Reading Challenge, but are welcome to register for any Adult programs offered over the summer!
---
Emma Clark Library would also like to thank the following businesses that support the Library and our community by donating gift cards and merchandise for Kids and Teens Summer Reading raffle prizes:
Adventureland Amusement Park
American Museum of Natural History
Applebee's
The Argyle Theater
Barry's Baked Goods
The Bite Size Bake Shop
Burgerology
Cabo Fresh
The Cheesecake Factory
Chili's
Chipotle Mexican Grill
College 101 Resource Center
Crazy Beans
DJ's Clam Shack
Druthers Coffee
Evolve Bank & Trust Mortgage – Janice Schweiger
Homes by Jamie Jay
Iron Ramen
KitchenRefacingLI.com
Long Island Explorium
Madison's Niche
North Shore Properties Realty – Gina Lollo
O Sole Mio
Panera Bread
Paumanok Tours
Port Jefferson Cinemas
Port Jefferson Photography Club
The Rinx
Rolling Pin Bakery
Setauket Gourmet Delicatessen & Caterers
Shake Shack

Silver Stars Gymnastics

Splish Splash
S.N. and Kamal Sridhar
Staller Center for the Arts
Station Pizza
Urban Air
Via Pizza
Xplore Family Fun Center
---
Any other questions? Email teens@emmaclark.org