Programs for Parents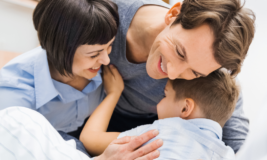 Our Children's Department will be hosting 2 informative workshops for parents:
Guiding My Child's Behavior: Positive Discipline Techniques 
Tuesday, November 9, 6:00 – 7:00 p.m.
Looking for effective ways to discipline that leave you and your child feeling good? This is the workshop for you! Join the EAC Network to learn the latest skills backed by neuroscience and how to apply them to your unique child and family. Click here to register now.
What's Your Parenting Style? 
Wednesday, December 6, 6:30 – 8:00 p.m.
Research shows that parenting style matters. Discover your style and learn ways to provide the right amount of structure and nurture, control and support, love and limits. Taught by Cornell Cooperative Extension. Click here to register starting 11/22.
Questions? Email kids@emmaclark.org